TAAPSEE PANNU'S NEW LOOK OF SAAND KI AANKH
TAAPSEE PANNU'S NEW LOOK OF SAAND KI AANKH
Hello Guys, Recently Taapsee Pannu had shared her epic pic of the upcoming film "Saand Ki Aankh". "Saand Ki Aankh" is an upcoming 2019 Indian biopic drama film. Taapsee Pannu is one of the sexiest ladies of Indian Cinema who won the heart of fans by her tremendous work over the Indian Cinema. In this film, Taapsee Pannu plays the main lead role along with the Gorgeous lady of Bollywood Cinema Bhumi Pednekar, superstar Actor Producer Director Prakash Jha, and the Handsome Boy Vineet Kumar Singh.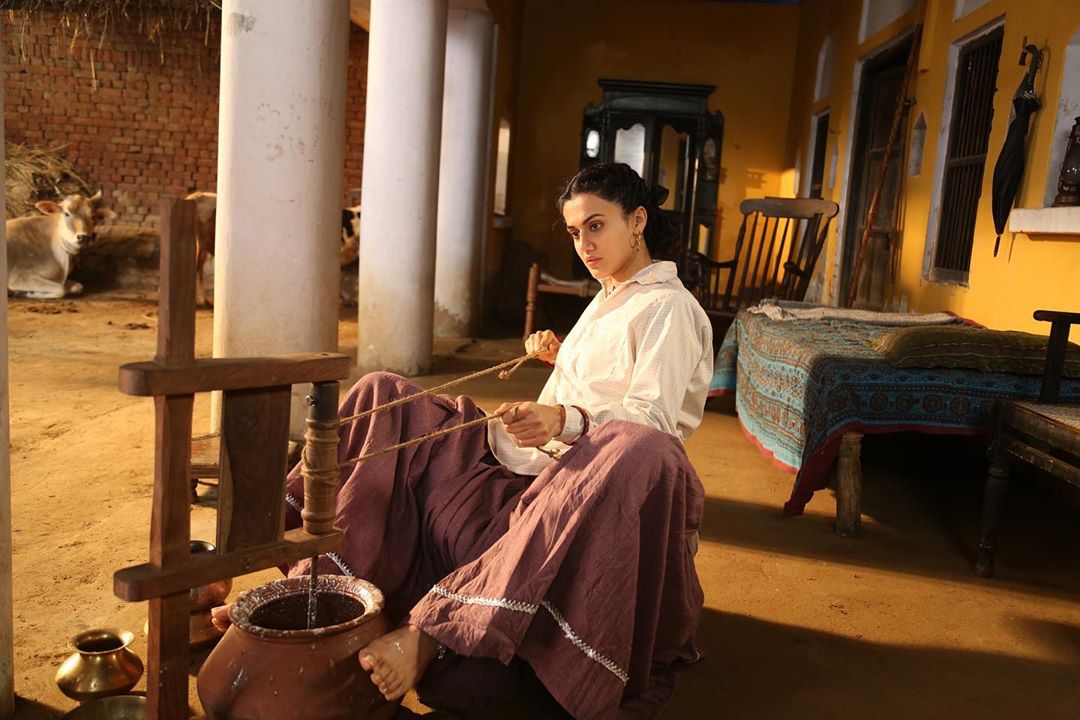 Moreover, The film is directed by Tushar Hiranandani and produced by Anurag Kashyap, Reliance Entertainment and Nidhi Parmar. In this film, Taapsee Pannu plays the role of Prakashi Tomar, Bhumi Padnekar as Chandro Tomar, Prakash Jha as Rattan Singh, and Vineet Kumar Singh as Dr. Yashpal. The film is expected to release on 25th October 2019.
Above we had shared the latest update of Taapsee Pannu. further, To get more updates subscribe and stay tuned with MrDhukkad.
SEE ALSO: LATEST SALMAN KHAN DANCING WITH PRABHU DEVA-WATCH NOW
SEE ALSO: List Of Bollywood Movie Releasing On This Friday 12th July
SEE ALSO: KARTIK AARYAN PLAYING WITH HIS NEW BFF-WATCH NOW
SEE ALSO: NEHA SHARMA PROMOTING CENTRAL SEXY RED HAUTE SATURDAY-WATCH NOW