SONAKSHI SINHA MYNTRA FASHION SUPERSTAR- WATCH NOW
SONAKSHI SINHA MYNTRA FASHION SUPERSTAR- WATCH NOW
Hello Guys, Recently The gorgeous actress of Bollywood Industry Sonakshi Sinha had shared a video on Social media. Fans love to watch the video. In this video, Sonakshi Sinha promoting the Myntra Fashion Superstar. The interested people can apply now for that event/show. The motive of this show/event is to deliver the India's Next Big Fashion Influencer. Moreover, Sonakshi Sinha shared the video along with the caption "I'm so excited to announce the launch of Myntra Fashion Superstar, a hunt for India's next big fashion influencer. Auditions open today! Apply now to become a part of this exciting new fashion reality show".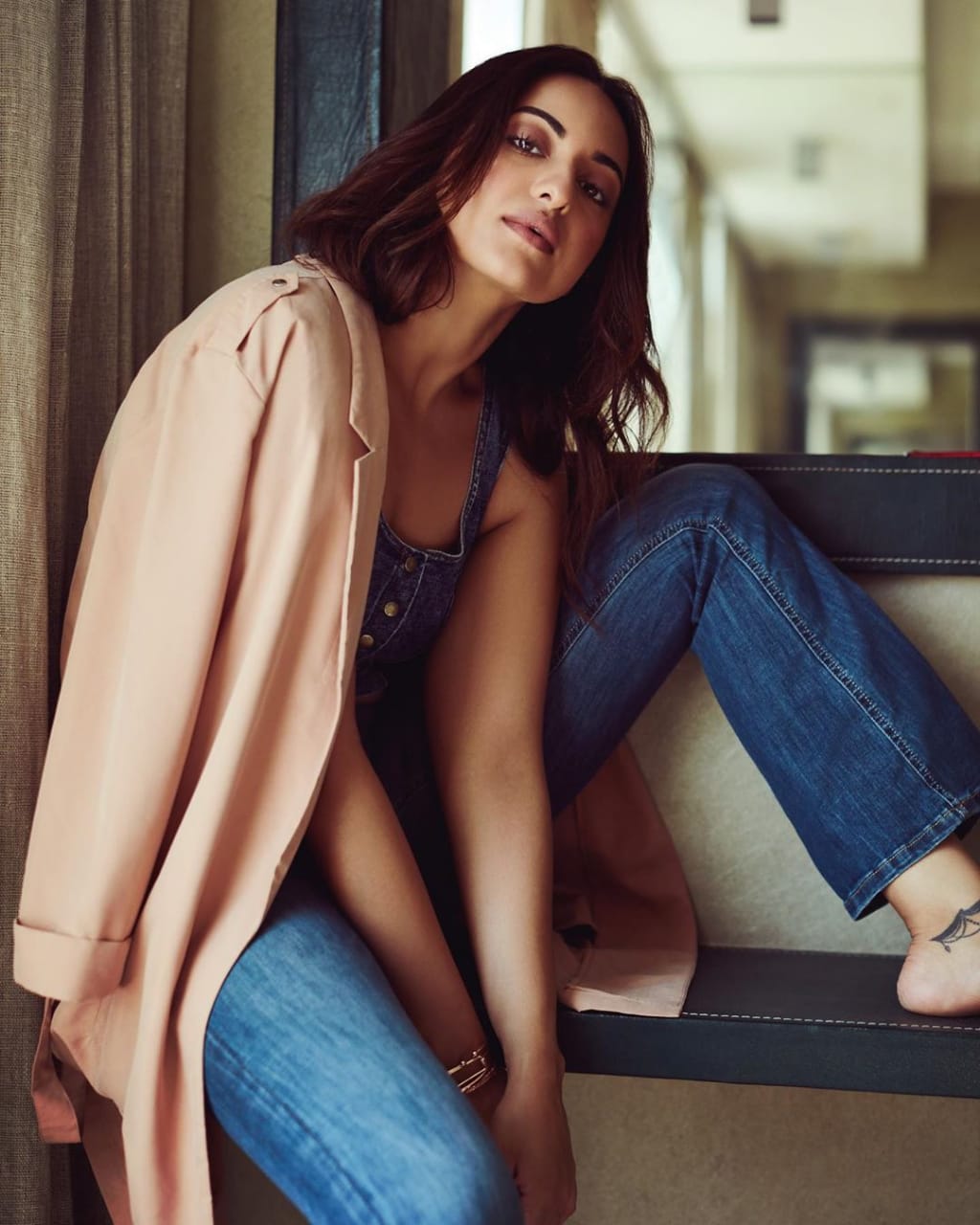 SEE ALSO: KATRINA KAIF NEW LOOKS IN TOWEL WITH FARAH KHAN
However, Sonakshi Sinha is in limelight due to her upcoming Hindi language comedy-drama film "Khandaani Shafakhana". In this movie, Varun Sharma, the king of Rap Badshah, and the superstar actor Annu Kapoor plays the main lead role along with the beautiful actress of Bollywood Industry Sonakshi Sinha. To watch the trailer of this movie Click Here. Below we are going to share the video of Sonakshi Sinha:
Above we had shared the latest video of Sonakshi Sinha. Further, To get more updates subscribe and stay tuned with MrDhukkad.
SEE ALSO: SONAM BAJWA FIRES ON SOCIAL MEDIA- WATCH NOW
SEE ALSO: SALMAN KHAN SHARED PICS WITH MOST LOVING PET
SEE ALSO: POOJA HEGDE GORGEOUS LOOK EVER
SEE ALSO: HUME TUMSE PYAAR KITNA GOT NEW RELEASE DATE