POOJA HEGDE GORGEOUS LOOK EVER
POOJA HEGDE GORGEOUS LOOK EVER
Hello Guys, Pooja Hegde, one of the most beautiful actresses of our Bollywood Industry had shared the best ever gorgeous look on social media. She has a huge fan following over social media. Pooja Hegde is in limelight due to her upcoming movie Maharshi (which is expected to be released on 9th May 2019) and Housefull 4 (which is expected to be released on this Diwali).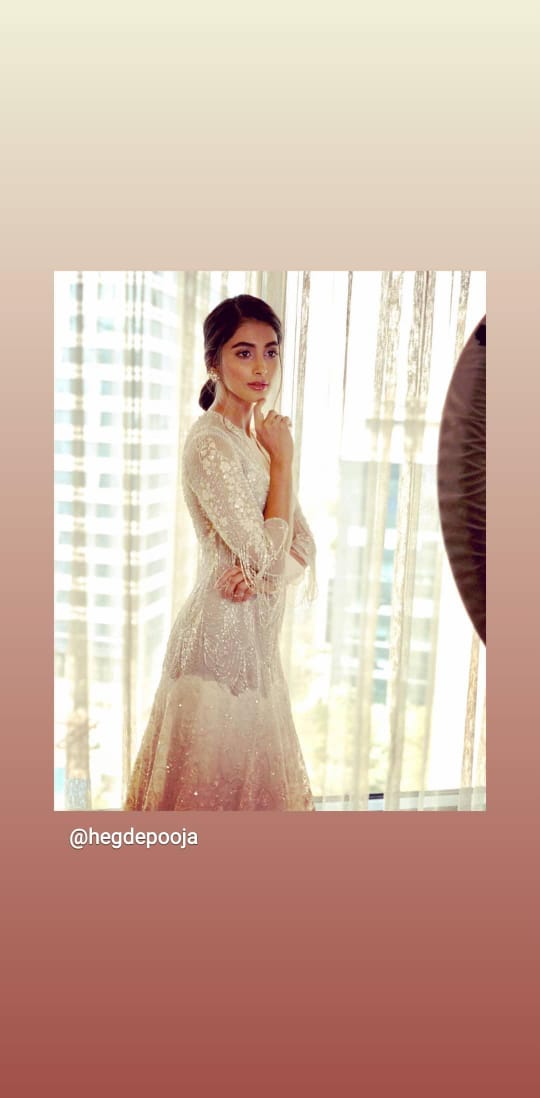 SEE ALSO: JANHVI KAPOOR STARTED SHOOTING OF ROOHIAFZA
She is one of the Actresses whoever active on social media to update their fans about her Journey, Movie, and lots more. This Time Pooja Hegde shares Gorgeous pics on Social Media. Below we are going to share the post of Pooja Hegde:
Above we had shared the latest social media post of Pooja Hegde. Further, To get more updates subscribe and stay tuned with MrDhukkad.
SEE ALSO: HUME TUMSE PYAAR KITNA GOT NEW RELEASE DATE
SEE ALSO: KHANDAANI SHAFAKHANA TRAILER OUT-WATCH NOW
SEE ALSO: BHUJ THE PRIDE OF INDIA 1ST DAY SHOOTING HYDERABAD
SEE ALSO: ONE DAY:JUSTICE DELIVERED NEW RELEASE DATE FINAL