Jetpack vs Alternatives – How To Choose
With tens of thousands of plugins available, some free and some requiring purchase, it can be overwhelming to choose a WordPress plugin that will fit the needs of your website. There are several articles available online that outline some crowd favorites, and looking through a few of those can help you narrow down the list to those that seem to have the features you want.
However, if you're still struggling to find one that's versatile, has other versions available to upgrade to as your site grows, and is easy to use, there are a few options, in particular, that might suit you best.
Jetpack

Jetpack is popular for a multitude of reasons. Most reviews of WordPress will tell you that the .org site is greatly preferred over the .com option because of the freedom and ownership it gives to the site creators.
That being said, WordPress.com has a stat tracker right on your dashboard that makes it easy to keep an eye on trends and changes in traffic to and from your website. That stat tracker is exclusive to the .com site and is one of the main things WordPress.org members missed when they made the switch.
WordPress Jetpack is one option that made it possible to connect with that stat tracker once again by connecting your .com and .org accounts, and offers all of the essentials that a plugin should. In short, it gives you all of the features that you loved on WordPress.com but keeps your website self-hosted, which was likely why you wanted to switch to the .org in the first place.
Security, marketing tools, customization options–Jetpack offers it all, and it does so for free. This may be one of the biggest reasons why it's among the most downloaded plugins on WordPress, having a free version that still offers all of the above.
The free version also offers site verification, all of WordPress's starter themes, and communication tools to help make your site interactive and fully functional.
If you're wanting to be able to include payment capabilities for generating revenue, allow for video and moving file hosting, and have daily content backups and restoration abilities, you'll want to upgrade to at least the Premium plan at $9/month. The Professional plan is the highest level at $29/month, but it offers on-demand malware scanning, an archive with unlimited memory for site activity, an enhanced search option, and over 200 premium WordPress themes.
Jetpack Alternatives
Let's say you're not interested in making a .com account. You started off at WordPress.org because you wanted to be in control of your own self-hosted site, and you intend to keep it that way.
Or, perhaps you enjoy all of the features Jetpack offers, but don't want your site to be too dependent on a single plugin that would be difficult to replace if you need something different in the future.
Some reported downfalls of Jetpack include how heavy and slow it can make the site when all of the features are activated and the fact that you can't email members without publishing a post. In addition, the connection with the .com site makes some users feel as though the privacy of their content may be compromised. If you would be concerned by any of these possible issues and would primarily be interested in a handful of the main features Jetpack offers, you may prefer one of the following Jetpack alternatives.
1). WPForms Lite

This plugin is an easy-to-use, free alternative to Jetpack's contact forms feature and has numerous forms available without having to purchase a subscription. The Lite version has the visually appealing drag and drops forms builder that WPForms is famous for, so if easy communications with your site members are the main focus, this plugin has you covered.
2). MonsterInsights
Site analytics is extremely important for businesses, especially when it comes to SEO (Search Engine Optimization). Jetpack has its own built-in stats module, but if you want Google Analytics' power and accuracy, you have to upgrade to the $299/year Professional version. MonsterInsights is a Jetpack alternative with a free version through WordPress that provides Google Analytics integration for your site, along with a series of other reporting tools that make it easy for beginners to keep up with and fully understand their site stats, and gives more experienced owners insight into their site reports.
3). UpdraftPlus

If you want to be able to back up your site's content on Jetpack, you have to upgrade to a paid plan. UpdraftPlus is a free alternative that gives you the ability to automatically and regularly back up all of your site's content to a remote location like DropBox or Google Drive.
4). Yoast SEO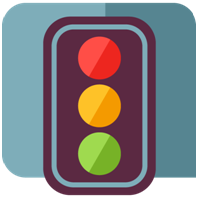 Search Engine Optimization is an absolute necessity for successful websites. You want your content to be as high up in search results as it can be to increase traffic to your site, and Yoast SEO is a noticeably superior alternative to Jetpack. As with the above alternatives, this plugin offers for free what Jetpack requires a paid subscription for XML sitemaps, Google preview images, site verification, etc. Even the paid version, which offers an extensive list of marketing and SEO tools, is only $89/year compared to the $299/year Professional Jetpack plugin.
5). MailChimp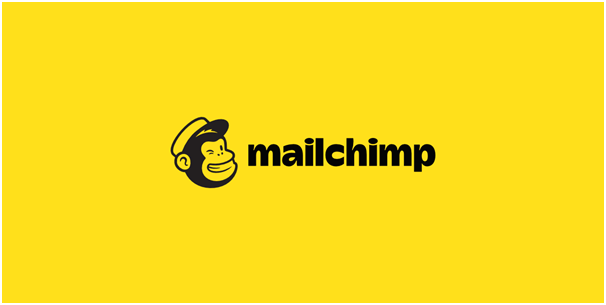 If communicating with your members is high on your list of must-haves, MailChimp is one of the best email plugins available. As mentioned above, a common complaint about Jetpack is that you can't send out an email without publishing a new post. This can be a hassle when your site isn't post-heavy, but you need to send out information about updates or weekly newsletters. MailChimp is a Jetpack alternative with a free version that will allow you to contact your members whenever you need to without having to jump through extra hoops, and paid subscriptions are available with upgraded features.
Conclusion on Jetpack Alternatives
When choosing between Jetpack or one of the many Jetpack alternatives, the biggest factor is going to be what you're needing on your site. Jetpack covers a wide range of features, and if you think you're likely to use quite a few of them, it might be the best fit for your needs. However, if you only care about a small handful of those features and would like to be able to access them for free, but Jetpack requires payment for the ones you want, you can usually find an alternative plugin specifically tailored to provide those features.
SEE ALSO: 5 QUICK SOLUTIONS TO FIX PUBG FAILED TO INITIALIZE STEAM HOUSE
SEE ALSO: IS REALME X THE BEST SMARTPHONE UNDER 20K