HRITHIK ROSHAN VS TIGER WAR POSTER RELEASED/OUT
HRITHIK ROSHAN VS TIGER WAR POSTER RELEASED/OUT
Hello Guys, War is an upcoming Indian Action film. The first look poster of WAR film had recently released. The film is directed by Siddharth Anand. In this film, The main lead roles played by the legendary Actor of our Indian Cinema Hrithik Roshan, The Handsome Man Tiger Shroff, and the hottest actress of Bollywood Cinema Vaani Kapoor. The story of the film is based on the War between Guru and one of his student. Hrithik Roshan plays the role of Tiger's Guru and has a face-off when pitted against each other.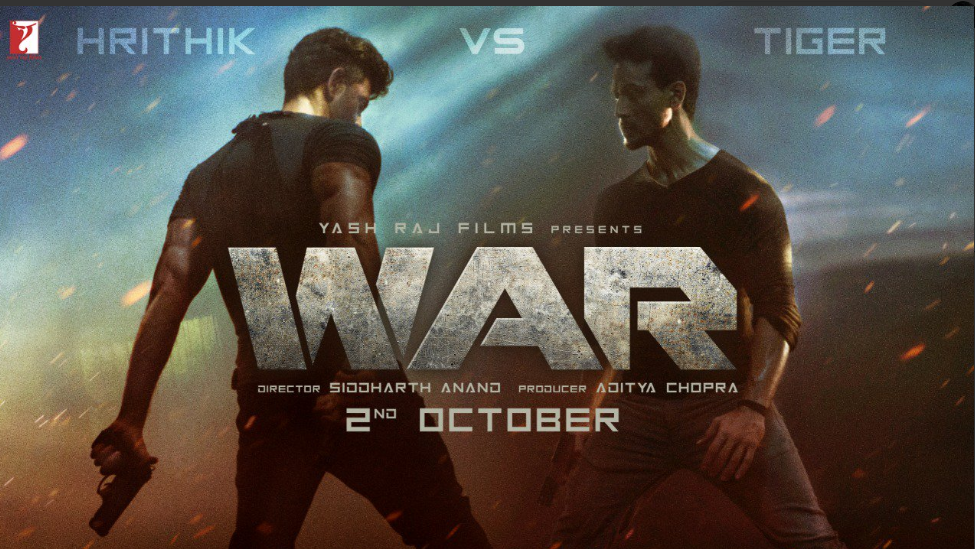 SEE ALSO: KRITI SANON KILLER HOT SEXY PICS IMAGES SHOT WALLPAPERS
Moreover, The film is produced by Aditya Chopra under the banner of Yash Raj Films. Hrithik Roshan will play the role of Zafar Siddiqui/Zee, Tiger Shroff as Rahul Jai Singh/RJ, and Vaani Kapoor as Maria Sood/Maya. The official Teaser of the film is released. The film is expected to be released on 2nd October 2019.
Above we had shared the first look poster of Hrithik Vs Tiger of film "War". Further, To get more updates subscribe and stay tuned with MrDhukkad.
SEE ALSO: THREE BOLLYWOOD MOVIES CLASH ON THIS INDEPENDENCE DAY
SEE ALSO: AKSHAY KUMAR ACTION SCENE IN SOORYAVANSHI FILM
SEE ALSO: KATRINA KAIF NEW LOOKS IN TOWEL WITH FARAH KHAN
SEE ALSO: Hardy Sandhu Doing Debut In Bollywood Movie 83