How To Publish Post In WordPress:-
How To Publish Post In WordPress. First of all, I want to tell you ready this article with complete focus and if you have any kind of doubt then, feel free and clear your doubt with us. The most important reason for the success of a website is its content. We are going to share each and every single step with you to write a successful article with complete SEO requirements. So, your article will rank well on Google.
How To Publish Post In WordPress:-
We know that you are curious to know about the secret behind how to add new Post and publish it. Don't worry we are going to share the complete process in detail of adding a new post and publishing it.
SEE ALSO:- List Of Top 10 Best Popular Social Media Websites
Mostly, a website contains numerous articles into it. All pro bloggers know about that if you are a fresher that this article will be going to be much more helpful for you. So, check out all below-given steps carefully and use these tips while writing an article on your website:
1). Title:- Title of your post must be focused and interesting. Try to cover your article title within 60 words. Things you have to do in while writing about your article title.
Mention Focus keyword you want to target for this article for search terms.
Don't use stop words into it.
Don't make it large.
Be Short and Be Specified.
Focus to make it interesting while reading it.
2). Headings:- Make headings in your article. It will give a better look and also help to rank your article. Especially, create a heading of your title's. According to SEO, it is just that your title gets repeated 4 to 5 times in the article. Especially, in case if it is also working as focus keywords. You can use 6 headings available into your WordPress add new post widget. Even if you do use of only two to three heading section. Then, it will be enough also.
3). Word Limit:- Now, its time when I will tell you one of the most important reasons behind the success of any blog. Yup, there is a     popular line term as "Content Is King". Yeah, if you are writing good quality content into your website then, no doubt very soon your website will be going to start competing with other successful websites of your niche (category sites).
At, present google search engine ranking algorithm. Your site post minimum word limit must be 500 to 700. You can extend the word limit of your article according to its need. Also, make sure it must be meaningful.
4). Images:- Images is required to make your article interesting, much attractive. It plays a major role in the quality of your article and it's ranking. You can get good quality and HD images for your site post from Here. Use good quality images according to Google guidelines and then, edit it properly.
5). Internal & External Links:- When you write a new post then it is a really good chance to promote your previous articles onto which you do not get traffic or those articles who do not rank well and they have to be similar to your new article (Category or Title wise).
You can give an internal link to your website in between 2 to 4 links. Also, don't forget to give an outbound link to your article. Yes, it depends on you either you want dofollow or nofollow link to that outbound site.
6). Category:- Team, please select the category with whom you want to connect this article. While selecting the category make sure this particular article belongs to that category you are selecting.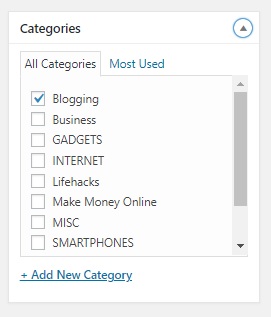 7). Tags:- They work as an alternate URL. Yeah, when you create tags into your article then, chances of getting visitors for your site will increase but be careful. Do not use more than, 4 tags into a single article. Otherwise, it will go to count as spam.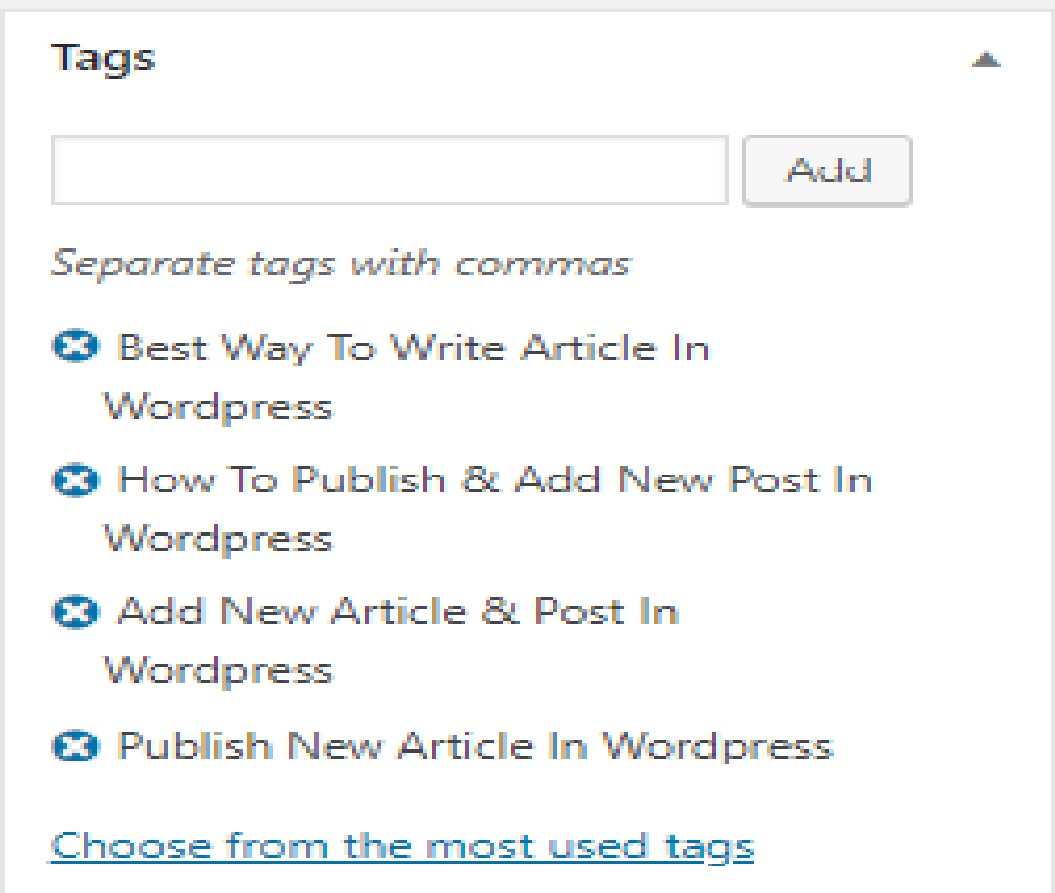 8). Featured Image:-  This image will appear on top of your article on your website. Choose this image very carefully. This image has to enough to convey the title of your post to your viewers. So, they found it interested and click on that for visiting.
SEE ALSO:- LIST OF TOP 10 TECHNOLOGY WEBSITES IN INDIA
9). Edit Snippet:- This work has to be done into your website SEO plugin. Mostly, users use All In One SEO or Yoast SEO plugin tool for SEO of their articles. Well, in both these plugins you have to edit your Title, Meta Description.
Make sure your article title would be as same as you are mentioning in your SEO title. Yes, you can add a few words in SEO title along with article title according to SEO title word limit. It has to be in green color. Now, in the meta description use all those words, keeping this in mind – "How your user will going to search for this article ?".
10). Focus Keywords:-  Focus keyword stands for that particular word, whom which you are targetting for your article. For you are writing an article having the title " Alexa Rank Benefits For Bloggers ". Now in this title, you can use Alexa Rank Benefits as a focus keyword. If this keyword will rank then, you will be going to get maximum traffic in search terms for these keywords.
In this article, we had shared all the important things which you have to keep in mind while writing your article. If you will work on all the above-shared points. Then, you will for sure going to become the owner of a successful website and slowly your article's will going to rank well, on various other search engines.