BEST TOP 5 FREE DISPOSABLE EMAIL ADDRESS PROVIDERS (2019)
BEST TOP 5 FREE DISPOSABLE EMAIL ADDRESS PROVIDERS (2019)
Hey Guys! Today we are going to suggest you the best platforms of free Disposable Email Adress Providers. These platforms serve you temporary Emails that you will use for your personal or Official Purpose. Furthermore, the word "Temporary Emails" means these Email address can be deleted or removed automatically after 10 minutes or more. Therefore, most of the people used these disposable Email Address to open the account.
Moreover, you just have to go on below websites to generate the temporary email address. These platforms are best known for their Awesome services to its users.
BEST TOP 5 FREE DISPOSABLE EMAIL ADDRESS PROVIDERS (2019)
5). Guerrilla Mail:- One of the most popular platforms that don't require any registration to use the service. Furthermore, Guerrilla mail has best known for the auto-deletion of received/inbox messages. The received messages will be deleted automatically after 1 hour. Moreover, This service is also available for Android users. The Android users can download the Guerrilla MAil app from the Google play store.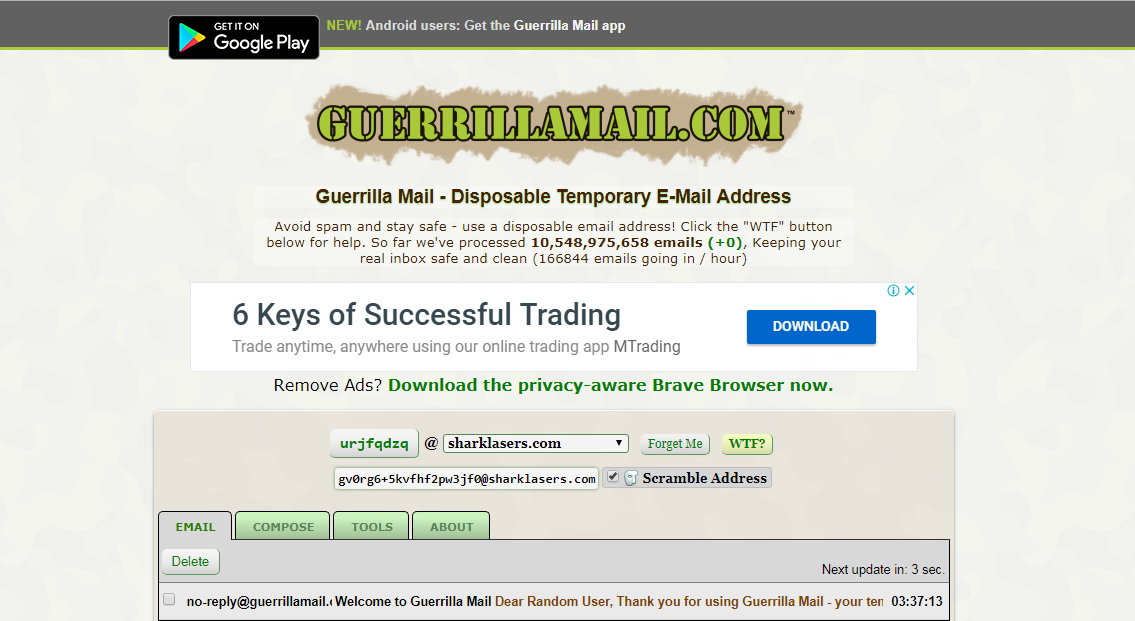 SEE ALSO: TOP BEST 5 VIRTUAL REALITY HEADSETS UNDER 2500 YOU MUST HAVE
4). Mailinator:- Mailinator is best known for its service for many years. Therefore millions of people visit this platform on a day. That's why Mailinator is one of the most popular free disposable Email address platforms. Moreover, Mailinator serves its service in the public domain and the ails are available in public.
SEE ALSO: BEST MOST USEFUL YOUTUBE KEYBOARD SHORTCUTS THAT YOU SHOULD KNOW
3). Mohmal:- This platform is most trusted in the field of free disposable emails addresses. The word Mohmal in Arabic stands for "Junk-mail". Millions of people visit this platform because Mohmal ensures the user's privacy must. Furthermore, the mail that is created by you will automatically delete or scrap after 45 minutes.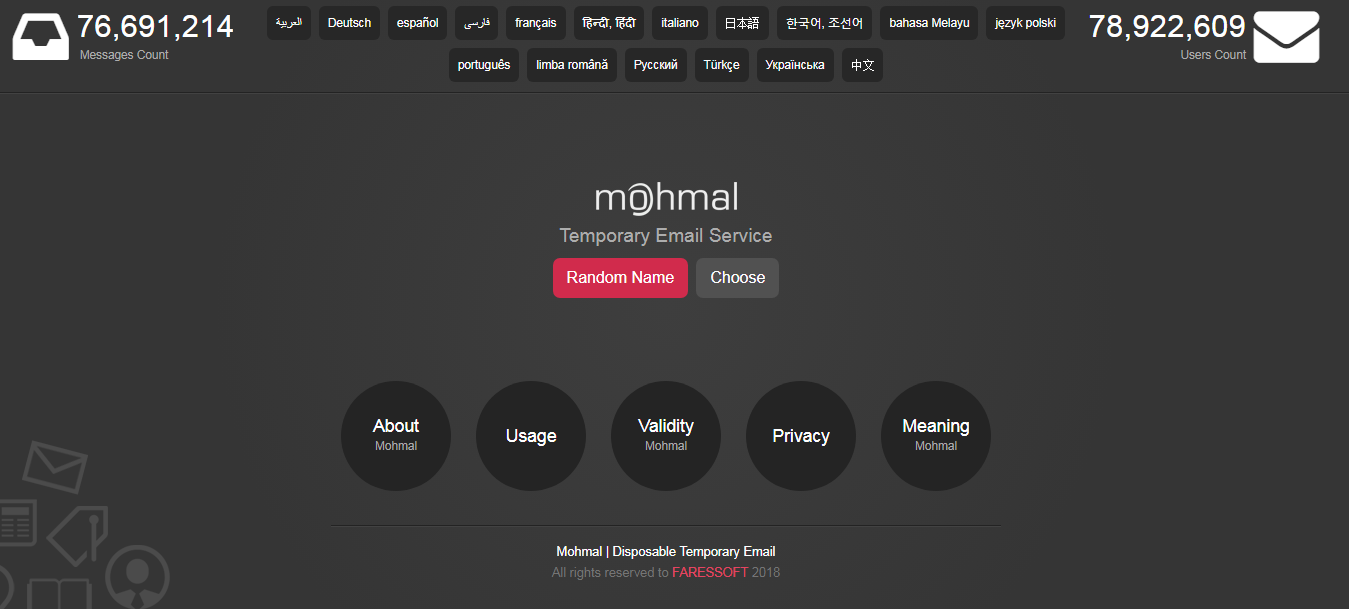 SEE ALSO: TIPS TO DELETE FACEBOOK ACCOUNT PERMANENTLY 2019 UPDATE
2). 10MinuteMail:- The basic purpose of this platform is customer satisfaction by serving a secure, easy, attractive design to its users. Furthermore, it serves a random email address for 10 minutes to its users. However, you can also increase the timer if you needed. Moreover, this platform doesn't serve the custom email address to its users.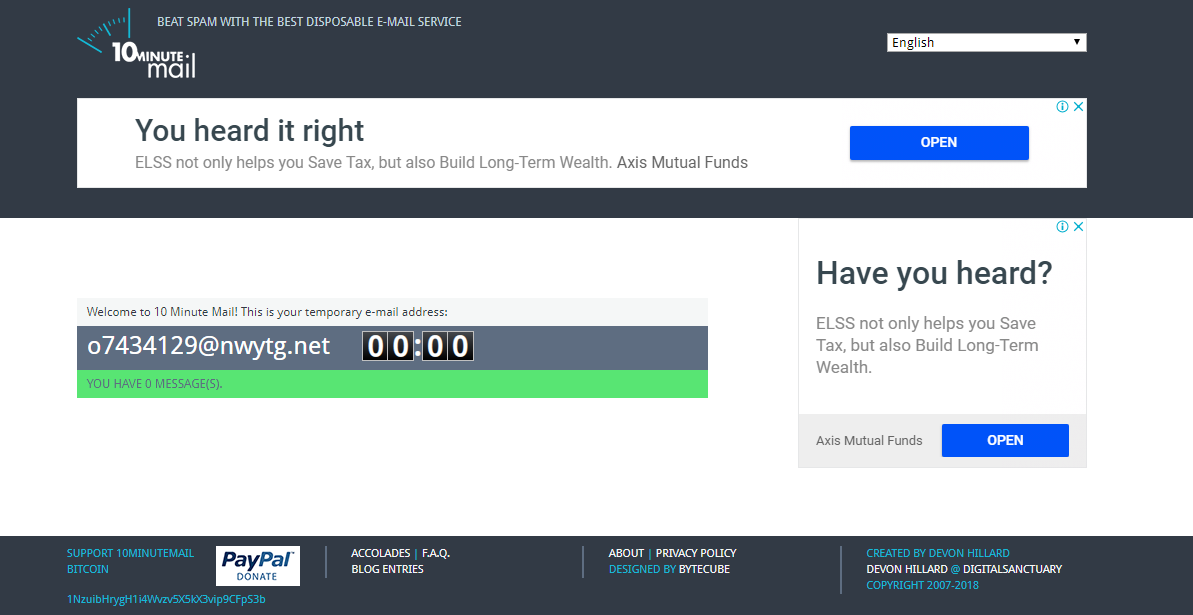 SEE ALSO: LIST OF TOP 10 TECHNOLOGY WEBSITES IN INDIA
1). TempMail:- TempMail is designed in such a manner that anyone can use this platform anytime anywhere. This platform is unique because of several features serve by them. Moreover, its interface is designed to attract more and more users. Furthermore, you can also customize the email address with your desired name and can also use the temporary email again when needed in some time in the future.