XIAOMI MI POWER BANK 2i FEATURES PRICE IN INDIA
XIAOMI MI POWER BANK 2i FEATURES PRICE IN INDIA
Hello Guys, Are you wanna to buy a Brand New Power Bank? Then why don't you buy MI Power Bank 2i? Xiaomi is one of the best brands in the field of smartphone markets. Further, their product is quality conscious. You will always get some new and advance with Xiaomi. If you don't have too much amount of money to buy a high technology built power bank then you can buy Mi Power Bank 2i. This power bank will fulfill all your needs. You can use it where ever you can go. It's too light in weight and comes with Black and Red color.
SEE ALSO: Top 5 Platform To Work From Home Earn Millions
XIAOMI MI POWER BANK 2i FEATURES PRICE IN INDIA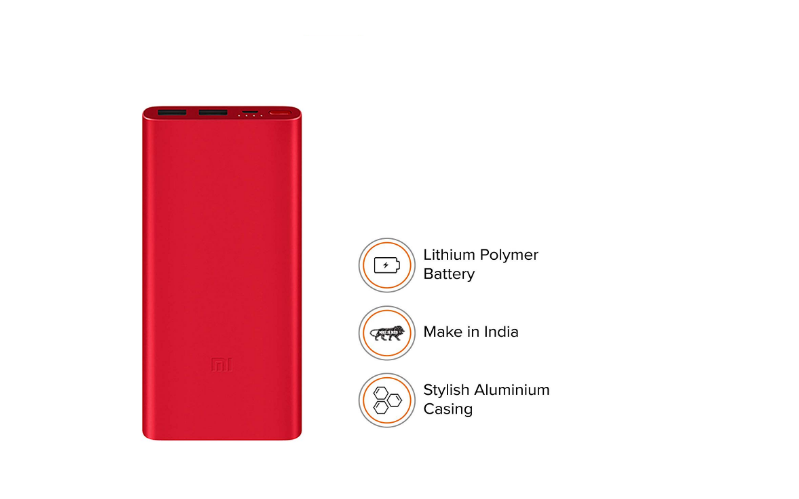 You can charge two smartphones at the same time with Xiaomi Power Bank 2i. Furthermore, this device is Compatible with 5V/2A, 9V/ 2A, and 12V/1.5A charging, Mi Power Bank 2 intelligently adjusts power output up to 18W to deliver fast and efficient charging for each connected device. Moreover, Lithium Polymer Battery makes it more durable and optimizes charging efficiency. You can simply buy this product from Amazon and Flipkart.
SEE ALSO: ADVANCE EXCELLENT FEATURES OF Mi9 THAT FULFILL YOUR NEEDS
PRICE OF XIAOMI MI POWER BANK 2i
As we all know that Xiaomi always offers great technology and gadgets at a very low price. So that each of the users can buy it easily. Further, the price of Xiaomi Mi power Bank 2i is Rs. 899.
Above we had shared the features, price in India of Xiaomi Mi Power Bank 2i. Subscribe and Stay tuned with MrDhukkad to get more updates like this.
SEE ALSO: ASUS LYRA VOICE: ALL IN ONE SMART VOICE ROUTER
SEE ALSO: XIAOMI MI BECOMES NO.1 UKRAINE'S SMARTPHONE BRAND