Best Way To Start Your Blog Free:-
Best Way To Start Your Blog Free. So, you want to start your blog and are you ready for entering into the blogging world. Guy's it's a fact that it is on the web but it's huge. When you start making your identity on the web then, you come to know that there is a huge competition whom which you have to compete and have to become successful.
SEE ALSO:- How To Protect YourSelf From Doing Mistakes Other Bloggers Are Doing
First of all, we want to tell you in short about blogging. Blogging is a platform which you can use below shared various purpose :
You can share your thought, views, and ideas with the whole world through it.
You can use it as a social platform, onto which numbers of people can connect with each other.
You can use it a news, sports, political, technical, arts and entertainment platform.
You can use it buy and sell your products.
You can use it for making a huge amount of money, sitting at your home.
You can make a team online to work on a particular project via the web.
Numerous other benefits are there for making a website/blog. We also want to tell you about demerits/disadvantages of doing blogging. Yeah, we never want our viewers to jump into anything without thinking and having complete knowledge of that thing. Read below-shared points very much carefully, if you are willing to start blogging :
It requires a huge amount of time on a daily basis, for writing content and for promoting it.
It also requires money in terms of resources like as PC/Laptop, internet connection, Server and Domain name.
There is no guarantee that after working for 5 – 6 months, you will going to become successful as, blogger.
You have to keep search and have to learn new things on a daily basis via other websites or youtube channels. If you are not that kind of guy then, don't even think of starting blogging.
Above we had shared benefits/use and demerits/disadvantages of starting blogging. Now, if still you have strong will power and you really want to start blogging then, go ahead and follow instructions. Which we are going to share in our next paragraph.
Best Way To Start Your Blog Free:-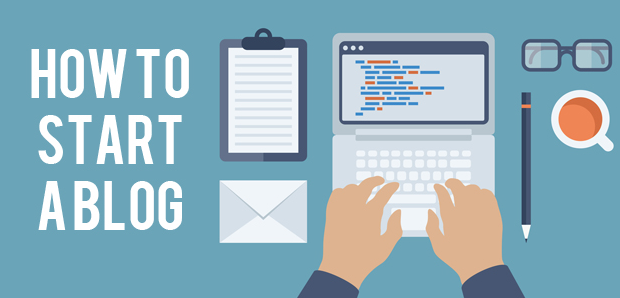 Now, we are going to tell you steps, which you have to follow for creating your free website/blog.
SEE ALSO:- Best 5 Ways To Promote Your Website FREE
1). Domain Name:- First thing which you need is a domain name. It totally depends on you whichever domain you want to give to your website you can give for example "My website name is Mr.Dhukkad.com". Except it is a paid domain name. You can create your site free domain name via using below shared two most popular platforms:
Now, if you are serious with your passion and decision. Then, we will suggest you go ahead and purchased your own domain name. Whichever name you want to give your website like, Facebook.com, Mintra.com, etc. Except your domain name must be available. Now, the question comes from where you can purchase your domain name. Guy's don't worry we have the solution to your every single problem. We are providing below link of websites from where you can register your domain name.
2). Hosting Plan:- Now, the next thing which comes in your path is hosting – It stands for the platform through which you can make your site live on the internet. Well, if you are creating your website on Blogger.com or Wix.com then, you do not need to get hosting from any other platform, you will get it from there along with domain name.
In case you want to create your own website. For that, you have to purchase your own hosting plan. Yeah, that will be seen as a dedicated hosted server. It's not a problem you do not want to spend a huge amount of income in beginning. So, you can go with Baby hosting plan that will hardly be going to cost you 600 to 700 rupees per month from most popular hosting provide services of this world. For Ex – Godday.com and Hostgator.com
3). Cpanel & Installation:- Now, the third step Cpanel. If you are going with the free website then, you do not have to do the setup of Cpanel. All you have to do is the installation of your website on Blogger.com It's quite simple you have to provide the domain name of your site for example – you want to give your site name Ramesh. So, in a free site, your domain name will become Ramesh.blogspot.com. Whereas if you go with a dedicated server and website then, your domain name will be Ramesh.com. 
That purchase (dedicated site) requires the setup of Cpanel and installation of WordPress. If you want to know more about that then, subscribe to our website and check out all upcoming articles. Still, we had shared the video above through which you can learn about the installation of your website.