BEST TOP 5 SCHOOLS IN DELHI
Hello Guys, Today in this article, am gonna suggest you the best top 5 schools in New Delhi. There is no doubt that all the schools always put there best to teach their students But these schools will serve the best ever education to your children. Furthermore, all these schools are quite good at looking and also various other advanced facilities are available in these schools. In the current era, education is very much important. And to give the best education to your child you should have to select or choose the school that best fits your children. Further, we are going to share some of the best schools in Delhi:-
5). Laxman Public School:- Is a Private School. It was founded by Shri Laxman Prasad Aggarwal. This school is quite good to serve the facilities to its students. Laxman Public School conducts classes from nursery till class XII and follows the CBSE syllabus. Further, The school also has Student Council of 20-30 members for 6th to 12th class students. Moreover, various Co-curricular activities are followed in this school. For Instance: Dance, Yoga, Vocal music (Indian and Western), Art and craft, Table tennis, NCC, and lots more.
Note: The school is located in Hauz Khas in Delhi. Besides, it is the Hauz Khas Metro Station.
4). Bal Bharati Public School (Pitampura):- One of the most Ancient schools in Delhi. Padma Vibhushan Lala Hansraj Gupta established the first Bal Bharati in 1944 near the Central Ridge in New Delhi. The principal of Bal Bharti School, Pitampura is Mrs. Meenu Goswami. The school is affiliated to the CBSE board. The school has a very large library and a well-managed Auditorium. The classrooms in this school are full of technologies. The school also conducts various curriculum activities.
3). Vasant Valley School, Vasant Kunj:- One of the best private school in Delhi. The chairperson of this school is Rekha Purie and the director is Arun Kapur. The school was begun by the India Today group. Further, In Vasant Valley School, there is a maximum of 30 students in a classroom which ensures equal attention on each student. Vasant Valley School gives three kinds of awards: Excellence Awards, Subject Awards, and The Grade Card Distinction Award. Moreover, The school encourages co-curricular activities such as debating & robotics.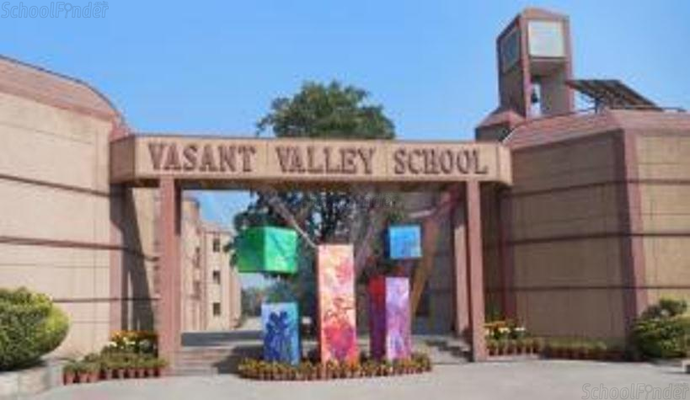 2). Birla Vidya Niketan, Pushp Vihar:- The school was founded in 1983 by Dr. (Late) Smt. Sarala Birla (and Patron Shri B.K. Birla). The school is situated in South Delhi and is affiliated to CBSE. The school is full of with the advanced facilities. The school staff always promote the talent of their students. Furthermore, the school has 'Sarala Birla Krida Kendra' which is located inside the school campus. BVN is one of the few schools which has a beautiful and very clean swimming pool, and many great swimmers have been trained here.
1). Delhi Public School (DPS), R.K. Puram:- DPS is one of the most prestigious schools in Delhi. DPS is the private school educating pupils from the 6th to 12th grades. DPS is affiliated to CBSE and is recognized by the Department of Education, Govt. of NCT Delhi and the Ministry of HRD, Govt. of India. The school also offer various facilities to its students. For Instance: Fitness Center (Gym), Basket Ball Court, Billiards, Swimming Pool, Yoga, Lawn Tennis, and lots more.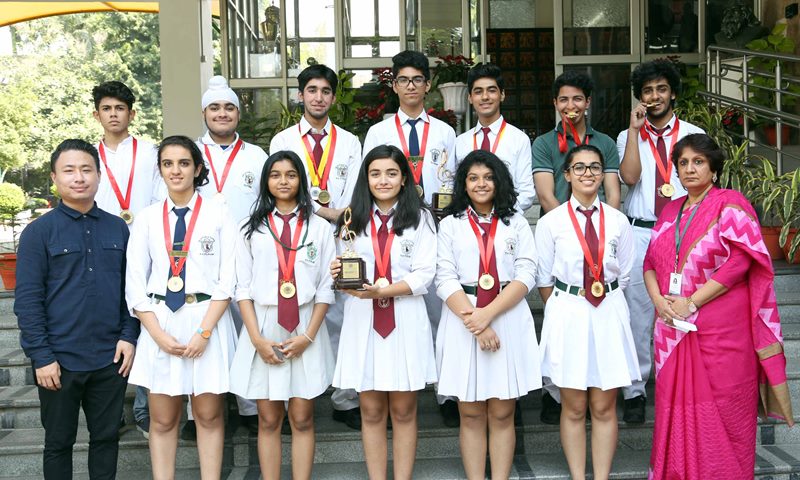 Above we had shared the list of best top 5 schools in Delhi. Further, to get more updates susbcribe and stay tuned with MrDHukkad.
SEE ALSO: 3 Things That Will Make You A Better Leader
SEE ALSO: Importance of Business Analyst's Role
SEE ALSO: BEST ACCOUNTING SOFTWARE TALLY Vs BUSY
SEE ALSO: A Guide for Hiring the Right Financial Analyst